Features

Comes with a full set of accessories: masks for adults and kids, air tubing, mouthpiece with T-adapter, and reservoir cup), nose appliance and 5 filters
High nebulization efficiency with 0.1-3μm fine particles and a large amount of mist output 0.2ml/min, fits most respiratory symptoms.
Adjustable producing quantity of mist, meeting different needs.
Low noise, less than 58dB working environment ensures a comfortable experience.
Easy to operate: plug the machine into outlet, one button operation.
Durable and Reliable: pure copper compressor machine brings high performance and stability as well as long usage life.
Small size of 17 x 9 x 19 cm, and light weight of 1.4 KG, designed with a handle for portable convenience.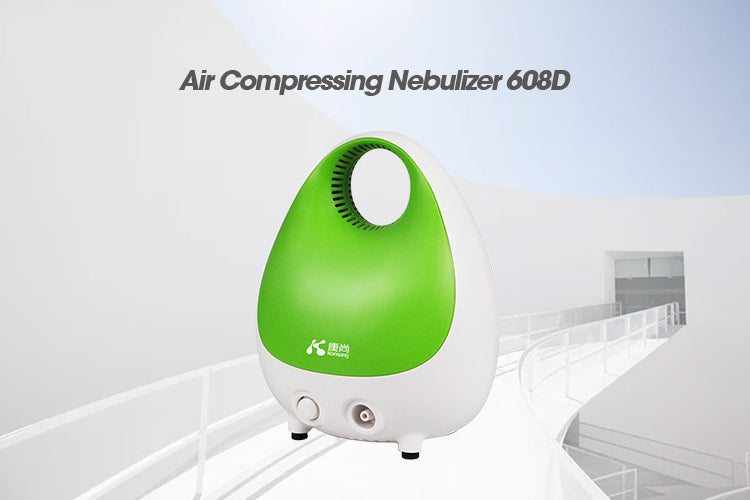 We offer FREE SHIPPING worldwide. 
The standard process time of order is between 1-3 business days, Monday through Friday 9 am to 6 pm Eastern Standard Time. We do not process on the Sunday or holidays. Usually, the orders can be shipped out within 72 hours after getting the payment, not including the weekends or holidays. Please plan in advance accordingly.
We use different delivery methods for different products, so the delivery time will be different.
Shipping from California and 1-3 business delivery days for USA
7-15 business days for the other countries.
15-20 business days for all countries.
Note: Affected by Covid-19, there will be some delay on the delivery. 
Thank you so much for purchasing our products.
At any time within 30 days of receiving your order, you are not 100% satisfied, you may return it to us for a refund.
If you bought the product from www.smilecarehealth.com, you can return it to us.
Your payment card will be credited upon receipt of the returned merchandise. Any items damaged due to reasons not covered under warranty cannot be accepted back for refund under our 30 Day Money Back Guarantee.
If you are sure you want to return the goods, please contact us at first at support@smilecarehealth.com.