Healthy cholesterol levels are a key component of cardiovascular wellness. The American Heart Association recommends getting tested every four to six years beginning at age 20—a blood lipid panel includes your total cholesterol, high-density lipoprotein (HDL), low-density lipoprotein (LDL), and triglyceride levels. The good news is that there is a myriad of cholesterol tests that you can take at home.
We researched dozens of cholesterol test kits and evaluated them for reviews, type of test, speed of results, type of cholesterol measured, and accuracy, and determined that these are the top 5 most recommended.
Best Overall: KPI Blood Total Cholesterol Test Kit Curo L5 Digital Meter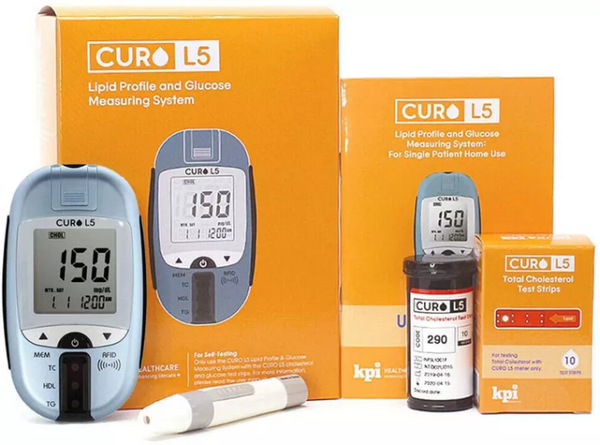 The Curo L5 has an intuitive design that makes it simple and easy to use. The test strips quickly and effectively draw your sample into the blood inlet via capillary action, making it easier to provide the correct sample size the first time around and receive accurate testing results. With the right test strips, it can measure your total cholesterol, HDL, and triglycerides. This kit comes with ten total cholesterol testing strips—the others must be purchased separately.
The device shares your test results within two minutes. It's also compatible with Curo blood glucose testing strips should you want to monitor your blood sugar as well.
Best Portable: SDBIO CURO L7 Professional Grade Lipid Blood Cholesterol Test Home Kit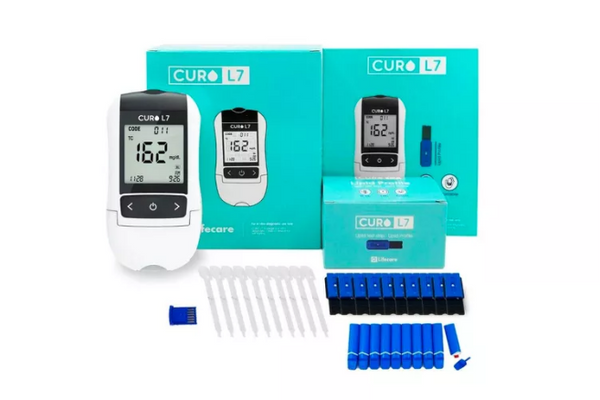 Another electronic monitor, the Curo L7 cholesterol test kit, provides the best range of cholesterol test options. It reports six data points with just one blood sample—total cholesterol, HDL, LDL, LDL/HDL, non-HDL, and triglycerides. It uses profile cholesterol test strips that are capable of reporting your entire blood lipid panel instead of requiring a different type of test strip for every type of cholesterol.
The monitor itself is sleek and compact, making it an ideal choice for folks who travel a lot or seem to always be on the move. The kit comes with the meter, 10 profile testing strips, lancets, and capillary rods.
Most Comprehensive Home Kit: Smilecare 6-in-1 Cholesterol Test Kit
This cholesterol test kit is an all-inclusive test kit. After collecting a blood sample, you insert the test strip into the instrument and the results are displayed on the instrument's screen within 3 minutes. The instrument has a larger screen and is touchable, making it more user friendly for older people.
Multi-purpose, different test strips can be used for different measurements and only a small amount of blood is required. Examples include: total cholesterol, HDL cholesterol, LDL cholesterol, triacylglycerol, glucose and uric acid.
This is a great option for those who want to avoid sending samples to the lab and waiting for results.
Each kit comes with 40 test cards and is rechargeable. Energy efficient and environmentally friendly. With its simple design and easy-to-read display, you can take it with you during the day and while traveling.
Also the instrument has built-in mass storage for up to 10,000 sets of data and you can add multiple users to one machine at the same time, saving your money. Therefore, this kit is not only suitable for home, travel, but also for some clinics, nursing homes and so on.
Best Easy-to-Use: LetsGetChecked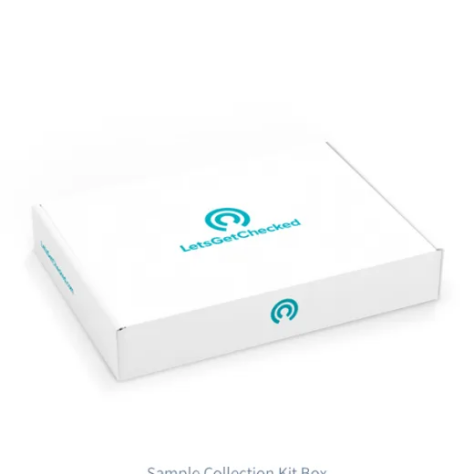 This test kit from LetsGetChecked contains detailed instructions and tutorial videos to guide users through the self-collect blood sample process.
Once complete, simply send your sample back in the provided pre-paid envelope to be analyzed at a CLIA-certified lab. The brand boasts a two to five day turnaround time once your sample is received by the lab.
Your results will be reviewed by a verified clinician and then made available to you online through a secure portal. The clinician will then be available to provide further advice. 
Best affordable: Everlywell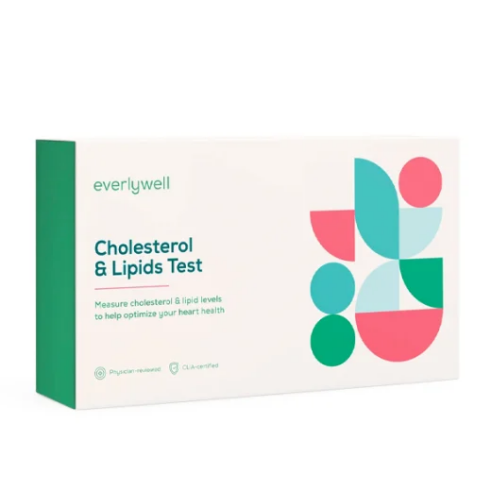 The test measures your total cholesterol, HDL cholesterol, calculated LDL, and triglycerides. Sample kits are sent to CLIA-certified laboratories and you can expect your results to be available online within five to seven business days after the sample is received by the lab (a bit longer than others on our list).
Part of Everlywell's online portal includes a personalized report of each marker tested. Here, you'll find detailed information regarding your results. The brand also provides access to educational sessions from healthcare professionals for you to learn more about your test and the next steps to take.
As one of the most affordable tests on the market, this is a great choice if you need to check your cholesterol on a frequent basis.